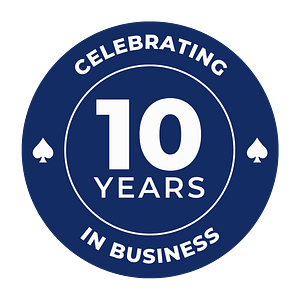 As a leading supplier of double-glazed windows, doors and conservatories in Plymouth, at Ace Double Glazing we are proud to announce that we have reached a major milestone: 10 years in business! Owned by husband and wife Peter and Hannah Naylor, we have been providing high-quality, energy-efficient products to homeowners in Plymouth and the surrounding area since 2013.
Double glazing is a popular way to improve a home's energy efficiency and at Ace Double Glazing, we pride ourselves on offering a range of products to suit every budget and style. Our windows are made from high-quality materials and are designed to provide excellent insulation: reducing heat loss and improving soundproofing.
In addition to traditional double glazing, here at Ace Double Glazing we also offer triple glazing; this can provide even better insulation and can help you, the homeowner, save even more on your energy bills. And for those of you who want to take energy savings to the next level, Ace Double Glazing offer a range of energy-efficient doors and conservatories.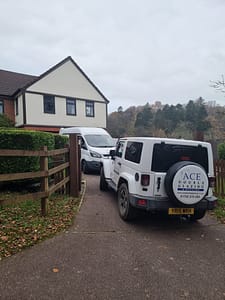 Ace Double Glazing is committed to providing the highest level of customer service: we have a team of friendly, knowledgeable staff on hand to answer any questions and provide advice. The proof off this is in us having received over 100 5-star reviews from very satisfied customers who praise our professionalism, attention to detail and outstanding workmanship. We offer a free, no-obligation quote for all products and are confident that our installation service is second to none.
In addition, Ace Double Glazing are happy to offer affordable finance options to help homeowners spread the cost of their new windows, doors or conservatory. We offer a range of payment plans to suit every budget and can provide advice on the best option for your needs.
"We're incredibly proud to have reached our 10th anniversary as a family business," said Hannah, "Our commitment to providing high-quality, energy-efficient products and excellent customer service has been the driving force behind our success over the years."
Vitally, at Ace Double Glazing we are committed to helping homeowners save money on their energy bills and reduce their carbon footprint.
To find out more about our exemplary products, finance options and services, or to request a quote, visit our website at www.acedoubleglazing.co.uk, email us at sales@acedoubleglazing.co.uk, or call us today on 01752 215269.