In the large city of Plymouth, finding reliable and trustworthy service providers may feel like a daunting task. Homeowners seeking excellent window and door installations have reason to rejoice as Ace Double Glazing, the leading installer of windows and doors in Plymouth, has recently become a proud member of Checkatrade. This partnership signifies a commitment to exceptional quality, professionalism and customer satisfaction.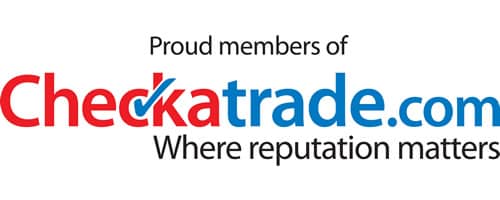 Who are Ace Double Glazing?
Ace Double Glazing have established themselves as a reputable company specialising in high-quality window and door installations throughout Plymouth. With years of experience under their belt, Ace Double Glazing have built a solid reputation for delivering superior products and outstanding customer service.
The Importance of Checkatrade Membership
Checkatrade is a renown online directory that connects consumers with trusted tradespeople. Membership with Checkatrade is not easily given: companies are subjected to rigorous vetting processes. As a member, Ace Double Glazing has proven its dedication to professionalism, reliability, and high-quality workmanship.

Stringent Vetting Process
To maintain the integrity of its platform, Checkatrade subjects its members to a thorough vetting process. Ace Double Glazing underwent extensive background checks, including verifying  qualifications, insurance and professional accreditations. This vetting process ensures that Ace Double Glazing possesses the necessary skills and expertise to handle window and door installations with excellence.
Enhanced Transparency and Trust
Checkatrade provides a platform for homeowners to leave honest and unbiased reviews about their experience with tradespeople. By joining Checkatrade, Ace Double Glazing invite their customers to leave feedback, fostering transparency and building trust within the community.
Customer Satisfaction Guaranteed
Our membership with Checkatrade reinforces our dedication to customer satisfaction. By providing access to genuine customer reviews, Checkatrade allows homeowners to gauge the level of service and quality they can expect. Our track record of happy, positive customers demonstrates our ability to deliver exceptional results to all future customers. Additionally, as a member of Checkatrade, we gain access to a network of professionals and resources, allowing us to stay up-to-date with the latest industry trends, techniques and regulations. This enables us to continue to offer cutting-edge solutions and maintain our position as leaders in this field in Plymouth.
Ace Double Glazing's membership with Checkatrade marks a significant step forward in providing the residents of Plymouth with superior window and door installations. This partnership not only guarantees the highest level of professionalism and quality workmanship, but also reinforces transparency and trust between our company and our valued customers. Homeowners can rest assured that by choosing Ace Double Glazing, they are selecting a reputable and reliable company committed to exceeding expectations.